Defi Today & Where We Go Tomorrow
Olaf Carlson-Wee shares his opinion about the parabolic Defi rise & expands on where this could go next.
Welcome to DEF Crypto. Get the insights of one podcast every day, without spending an hour and a half listening to it. We know you value your time & also want to keep up with everything happening. Which is why we are here to deliver def what you need to know.
---

Show: Unchained by Laura Shin
Guest: Olaf Carlson-Wee - founder & CEO of Polychain Capital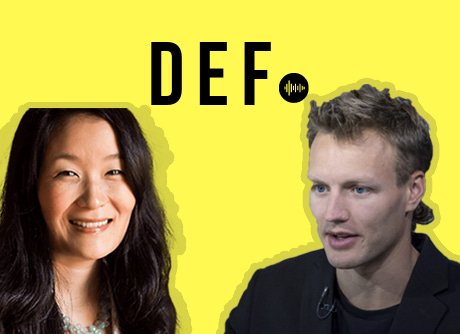 Show Summary
This episode is focused on what's happening in Defi today & how Olaf interprets it to make investment decisions for the current market cycle. Polychain became the first $1Billion crypto fund in 2018 & Laura does an excellent job of mixing in questions that pull from Olaf's experience in previous cycles with the current market environment.
Topics covered include: yield farming, ICO aftermath, Coinbase listing process, Defi hacks, Uniswap token, Dex trade volume, Ethereum competitors, tokenized Bitcoin, and how to think about investing in unaudited smart contracts.

Key Points

1/ Olaf explains in simple terms why yield farming creates far more positive externalities compared to the ICO mechanism of 2017-2018. ICO participation was basically trading a good version of money (ETH) for a worse asset. With liquidity mining you can put your ETH to work while gaining ownership stake over the future revenue/governance of that product with the option to get your capital back. Liquidity mining does not replace useful products but it does allow you to bootstrap the underlying service until the network can survive on it's own. "If you have a useful product it's like pouring gasoline on the network effects."

2/ Laura questions whether Ethereum will be able to scale fast enough given how much difficulty it's had dealing with Uniswap/yield farming/fees. Olaf does not think it will scale fast enough to retain all its market share in Defi. He continues to say that Defi is actually quite bullish for systems like Polkadot, Dfinity, or Solana. Even though these networks do not have the network effects, users, or wallet installs but they are scalable today. These are exciting specifically because they allow for applications outside of the narrow Defi value prop & expand the universe of what's possible. This is not a zero-sum game and he does not view them as competitors.

3/ When asked about Coinbase's plans to go public, Olaf thinks a creative way to navigate that move would be 2 steps. Going public in a traditional manner on a stock exchange giving traditional institutional capital access to those markets. The second step would be issuing a tokenized version of the Coinbase share & allowing it to trade on crypto exchanges as a Defi asset. It would work similar to a tether system where they own shares in a vault and issue an ERC20 that represents that share with the ability to redeem the token for a 'real' share.


Straight from the Source
Laura mentioned that VC firms typically don't invest in category competitors (referencing Polychain's investments in Dfinity, Tezos, Polkadot) and asks whether he views those as Ethereum competitors.

Olaf responds:
There is overlap but these systems are really different and I don't view them as competitors. When I go back in time, when Ethereum launched, everyone said this is competing with Bitcoin - why do we need another crypto? In hindsight that was a myopic view. In reality, Ethereum doesn't really compete with Bitcoin. It just expanded the market and it enabled all this functionality that Bitcoin simply cannot do.
---
Listen to the full episode here:
---
DEF gives you the knowledge from one podcast in a 5-minute newsletter format everyday. If you want the next one in your inbox, subscribe below:
DEF is free, but if you want to support us you can share this on Twitter! We appreciate it.