Trading is an Art
Three investors dive deep into the process & mentality needed to navigate the crypto market...
It's not often that you get a chance to sit-in on a discussion between three highly intelligent market participants while they walk through their thought process, strategic approach, and beliefs about trading. Today you get just that.

One researcher. One Chief Investment Officer. One prop trader. All three provide unique perspective on the art of trading in the recent Uncommon Core podcast.

Here's what you def need to know…
---
*The information provided in this newsletter may not fully represent the views, thoughts, and opinions expressed by the individuals mentioned. This newsletter shares what we learned from our favorite shows.
---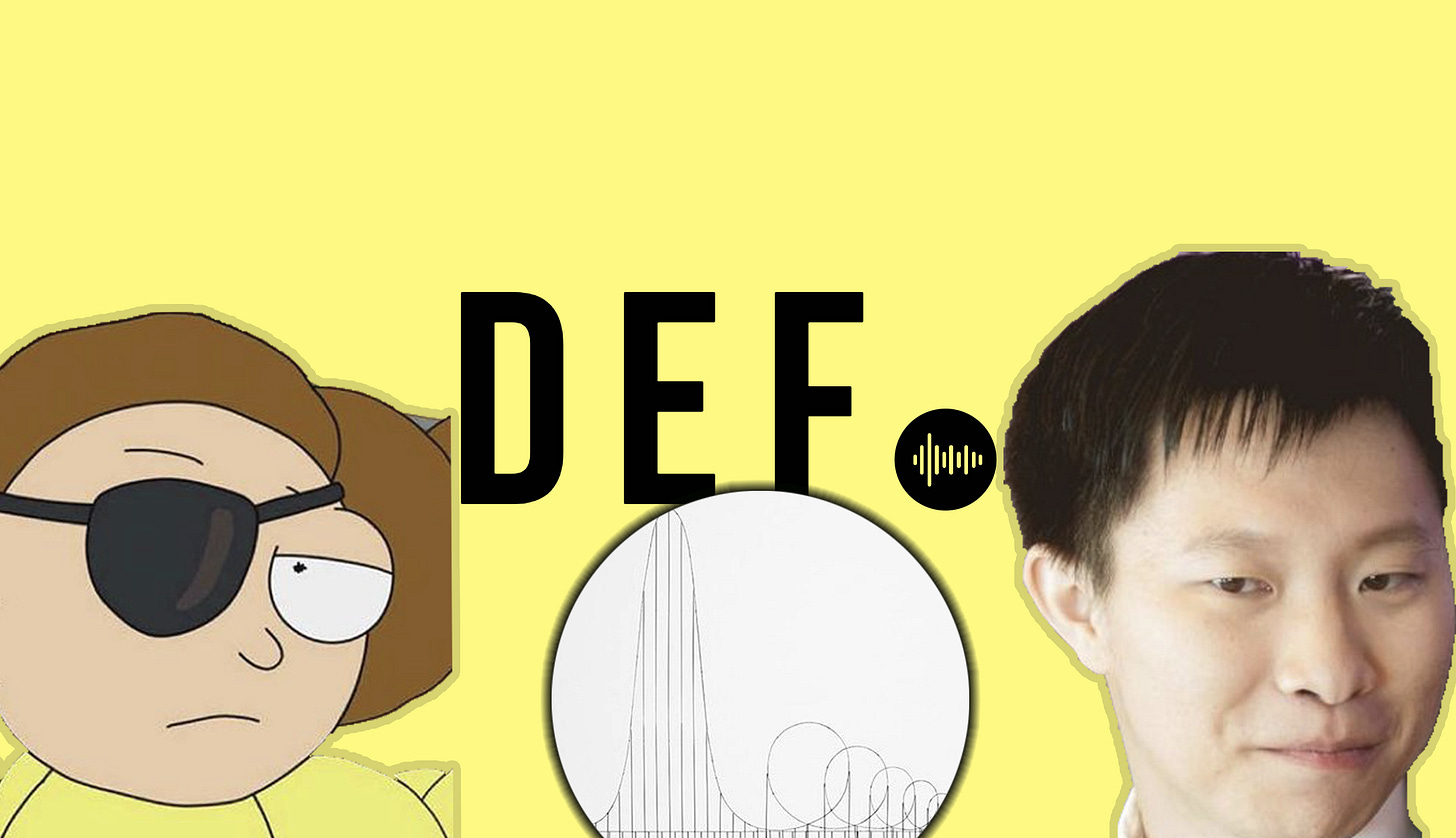 Show: Uncommon Core
Host: Hasu, a crypto researcher, writer, and investor
Guest: Su Zhu, CEO of Three Arrows Capital
Guest: Light Crypto, prop trader
Show Summary
Hasu starts the show by asking how LightCrypto got his start on crypto trading before the whole group dives deep into:
Poker strategy vs trading

Trading mindset

Strategy for specific sectors of crypto

Alt trading vs derivitive trading

Managing risk & mental models for managing investments

Historical reflection on navigating market cycles

Crypto options trading
They cover far more than we can list here with a summary and key points, and we recommend listening to the full show but these were the three big ideas that stuck with us…
---
Key Points
1) Optimizing your trading process and focusing on the steps in your process is FAR more important than analyzing the outcome of a trade.
This concept shows up in poker and investing but the entire group agrees that it's easier to realize in poker. Due to volatility of markets & that the current market is always going to be a new set of variables…it's easy to be tricked by your results rather than focusing on *why* you made your trading decision.

A few practical ways you can focus on your process: keeping a trade journal, building a decision tree, look backwards after a trade is complete, and reflecting weekly/monthly.
2) For any idea you have about the market, know beforehand what would prove you wrong AND right.
You may have heard part of this before but the interesting aspect of this point is knowing what it looks like when you are right. If you are speculating on an asset there should be a set of questions you can ask yourself that lets you determine if that position should still be open or closed.

This accomplishes two things: lowering the chance you wipe yourself out while also increasing the chance you can actually book profit if you were right. There are countless sectors of the crypto market you can play but this framework applies to all. You can be an altcoin trader to play small caps. You can study orderflow to trade Bitcoin. You can do deep research and find themes to invest in. Whatever style you choose you still need to know what being right/wrong looks like.
3.) Su Zhu thesis for Ethereum underperforming Bitcoin: Bitcoin is the denomination for the biggest players in crypto. It is the base currency.
This section of the episode is fascinating because his thesis is backed up by examples of what drives decisions for the largest investors. The network effect of BTC as the base money is why larger investors continue to pile in like Chamath or Michael Saylor. They didn't buy a basket of coins, they found the market leader and bet big on that.

We recommend listening to the full show OR at the very least listening to the last 20 minutes becuase this topic is relevant for any investor that compares ETH with BTC.
---
Straight from the Source
Su Zhu talking about what most crypto natives miss about how normal people think:
"Alot of the Bitcoin buying over the next few years, I think, will be people NOT trying to get rich…but people trying to keep pace. That's actually why people buy most things in all markets. Becuase they want to keep pace. When people buy equities it's becuase their neighbors buy equities. It's cuz everyone they know buy equities. So that's what creates this Schelling Point. Normies don't wake up and think they can outsmart everyone and buy the bitcoin killers. Plebs do."
---
Listen to the full episode:

---
DEF gives you the knowledge from one podcast in a 5-minute newsletter format everyday. If you enjoyed this write-up and want to receive the next post, subscribe here:
DEF is free, but if you want to support us you can share this on Twitter! Let us know what show you want covered next and we'll show you some love: